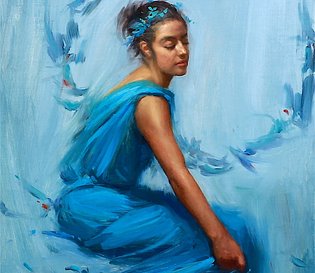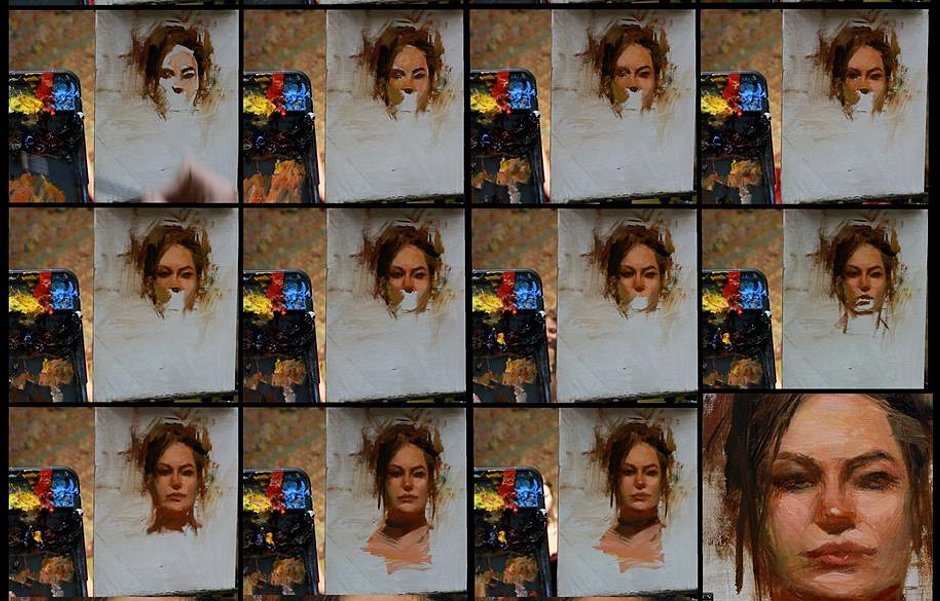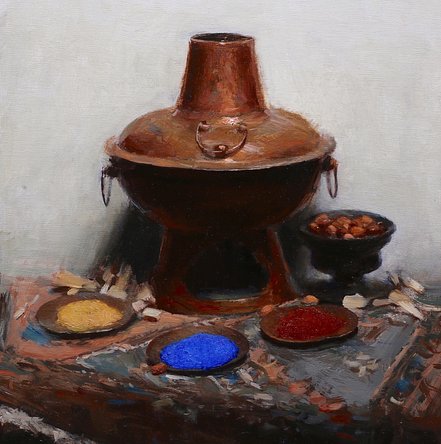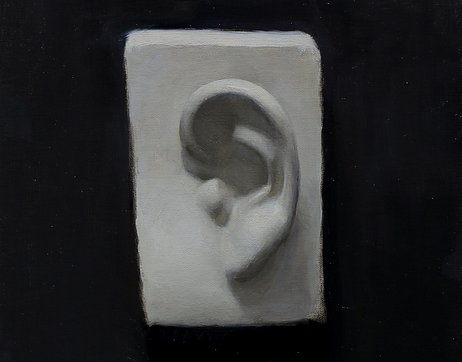 All videos are loaded onto a 1TB external hard drive. Hard drives connect to a computer via USB cable. Newer laptops may require a USB-C to USB adapter. Computer must be able to play .mp4 format files (Quicktime and Windows Media Player are common players that support .mp4 files). At this time, CPB hard drives are unable to play on iPads and other tablets.
An accompanying catalog offers high resolution images of each completed demonstration. The quick start guide answers any technical questions you may have. The included paint from Michael Harding and Brushes from Rosemary & Co Pencils gets you rolling right away.
Includes over 100 hours of videos covering materials, techniques, color, and demonstrations of fully completed assignments.
The Classical Painting Bundle
a complete painting atelier education.
Everything you need to jump into an atelier education is now at your fingertips. What are you waiting for?
Immerse yourself in the techniques of the masters of the French academy...
Each bundle comes loaded with 100 hours of video content. This includes 20 assignment introductions, 17 lectures, and 21 demonstrations. Most demonstration videos are shot in 1080HD and lectures and assignment introductions are shot in 720. Each demonstration video has been sped up when needed to be around 3 to 5 hours in length with instruction voiced over, but the original clips are also included, if there is ever a need for the student to see the development of a drawing in actual speed. Longer demonstration voice-overs feature artist Timothy Rees with one additional student, which helps to add a student perspective and questions to the lessons. All videos are loaded onto an external hard drive formatted to exFAT to work on both Mac and Windows.
This video bundle set began as recordings of lectures and a few demonstrations to allow students to review what they had learned that day, or to allow students who may have missed class to access the information. As the volume of videos grew, people visiting the atelier from other parts of the country became interested in the program and the videos, suggesting it was a perfect solution for those who lived outside of metropolitan areas. The idea was then conceived to build the content, add assignment introductions, include a textbook, and create a remote atelier program. Many videos are filmed in a live classroom, putting the viewer into the atelier experience, becoming one of a dozen students being addressed.
Just like in the atelier, students now get critiques. Your purchase of the CDB bundle includes one critique for each of the course assignments. Now you can learn at your own pace, and get feedback when you're ready. It's time to grow.